Gorilla Glass – Office staff
Gorilla Glass wouldn't be Gorilla Glass without its office staff.
Margaret and Juan are in charge of sales and customer service, Sabina manages the office and accounting, Yolanda is in charge of exports, Rocio takes care of packing and inventory, and Denise and Sonia are the quality control team.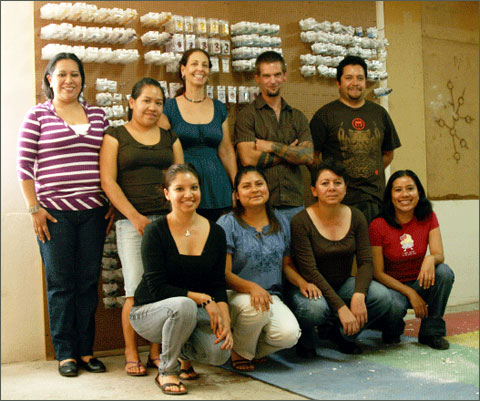 Included on the Gorilla Glass team are two Americans living abroad: Margaret and Jason. When Margaret is not answering the phone for Gorilla Glass she is in the field helping farmers to practice sustainable agriculture and develop a women's weaving collective. Jason is the owner and designer and has lived in Mexico since 2002.