Headquarters
Die Produktionsstätte von Gorilla Glass
The Gorilla Glass production site is in Oaxaca de Juárez, the capital of the Mexican state Oaxaca. The town is situated in a valley of Sierra Madre del Sur, which lies about 1550 Meter above sea level. The historical centre of the town has been part of the UNESCO Wolrd Cultural Heritage since 1987.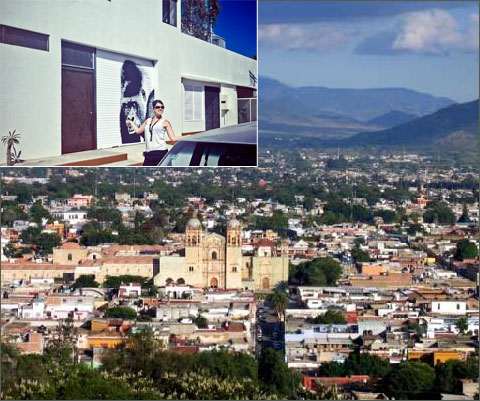 The Gorilla headquarters are still under construction. Work began in 2007 and will be completed in the spring of 2011. Designed according to permaculture principles, the Gorilla Glass head quarters combines interior and exterior spaces with the garden designed as part of the integral whole. The lower part of the building is built into the side of the hill and the dirt that was excavated from the building site was used to build rain collecting earthworks.
In the garden there is an emphasis on fruit trees and endemic plants of Oaxaca to create a sustainable landscape that provides both beauty and nourishment. Currently we have planted avocado, lemon, chico zapote, Chinese pear, pomegranate, orange, banana, plum, mango, bamboo, pochote, and nopales. Gorilla Glass is a flavorful place to work!